Contact Us and Become Part of Our Team
"When you have eliminated the impossible, whatever remains, however improbable, must be the truth"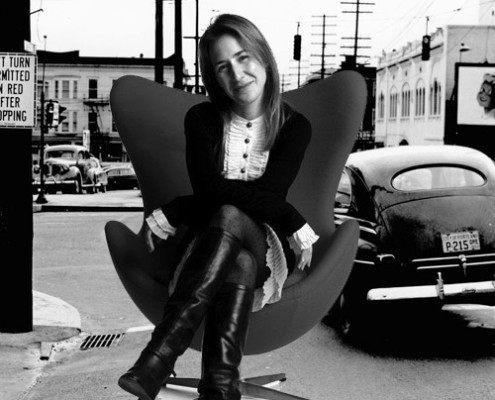 Jessica Kemp
Chief Inspector at The Idea Büro & High Growth Business Coach
I am a proactive and solutions orientated IT professional who has a passion for working with collaborative technologies and understanding how they can be leveraged effectively for strategic business.
First there was traditional marketing and for a while it ruled, then came along digital marketing and it disrupted everything and got all the attention and now a powerful new inbound marketing is emerging from the integration of online and offline channels, technologies and disciplines. Cutting edge development, business insight, strategy and innovation are at the heart of what i do, ushering in a new level of business performance. I help our clients seize the high ground, position themselves within a multichannel era and generate significant new business with integrated solutions. I provide additional bespoke training and mentoring alongside our web design, development, marketing and hosting support to help our clients take the lead in their field, analyse, optimise, socialise, engage and capitalise on their markets.
Registered and approved Growth Coach for GrowthAccelerator. Leadership & management specialist.
#mumonamission #mumstheword #geekchic #mumindevelopment sums me up!
The Idea Büro Marketing Agency Chester
Would you like to meet for a 1-2-1 and tell us more about your business?
'There is nothing like first-hand evidence.' – A Study in Scarlet
Our Wider Network of Partners
'You know my method. It is founded upon the observation of trifles.'
Adelle Doughty
Public Relations
A consultancy creating bespoke campaigns for all clients. Specialising in PR, Adelle works with a wide range of brands within fashion, beauty & lifestyle sectors, both for B2B and consumer audiences. Whether you are a start up, an SME or a well-established brand looking for change, Adelle could give you the answers you've been looking for. We can arrange a 1-2-1 with Adelle for you.
The Idea Büro Marketing Agency Chester
Andrew Wood
Professional Photographers
Andrew Wood Photography is an established Manchester studio specialising in Portrait Experiences. They are 5* rated on both Google and Facebook and have the most ratings of any photography business in the North West. They win national awards regularly and are looking to speak to Directors and Marketing Managers / Fundraisers for Charities to offer them unique gift experience to assist in their fundraising activities.
The Idea Büro Marketing Agency Chester
Andy Thompson
CBS - Business Telecoms ► Helping businesses become more profitable ► Internet Connectivity ► VoIP
We can help your business become more profitable by changing the way you communicate!
Through the use of Voice over IP (VoIP) technology we can revolutionise how your business communcates and help you to increase your profits.
The Idea Büro Marketing Agency Chester
Everyone Brings Joy To This Office … Some When they Enter and Others When They Leave
"When you actually take the time to go over to somebody's office and personally thank them – whether their office is in a cockpit of an airplane, or in a break room – that's an actual manifestation of interest in them. You need to take the time to show the people around you who work for you that you're interested in them"
With so many ways to stay in touch with colleagues and clients wherever you are, a fixed location is no longer an essential part of running a business. We are advocates of Cloud Based Technology, shifting workplace attitudes, not wasting time commuting and not wasting money on things a business can do without… read the book 'rework' and you'll see what we mean